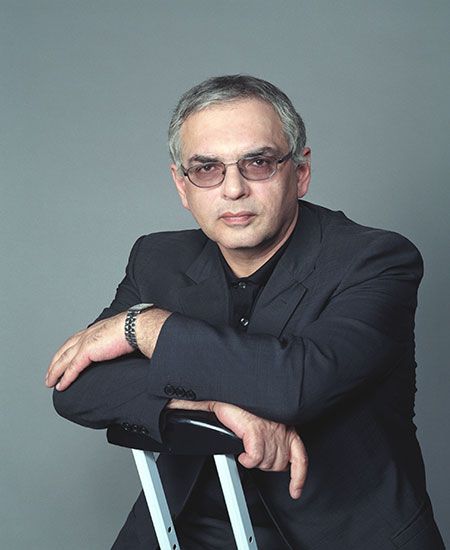 Director General of the Mosfilm film company, film director
Film director, scriptwriter, producer. Author of the novels "Young Airships" and "The Messenger Boy," host of his own TV-program "20th century on screen and off-screen" (1994-1995).The winner of the Boris Polevoy literary award for a novel "The Messenger Boy" (1982), the winner of the Lenin Komsomol Prize for development of musical comedy in the films "We Are from Jazz" and "Winter Evening in Gagra" (1986). Honored art worker of the Russian Federation (1997), the winner of the Vasilyev Brothers State Prize for the film "The Messenger Boy" (1988), People's Artist of the Russian Federation (2002), the winner of the State Prize of the Russian Federation for the film "Star" (2003), laureate of the State Prize of the Russian Federation in the field of literature and art for his contribution to the development of Russian cinema, the revival and development of the Mosfilm film studio (2013).
In 1975 he graduated from the directing department of VGIK (workshop of Igor Talankin). His specialty was the film directing. His graduation film was "Shire shag, maestro!" (Walk Faster, Maestro). In 1973-74 he was an assistant director at Mosfilm. From June till October 1975 he was a director at Mosfilm. From October 1975 till November 1976 he was in the army, then again the Mosfilm director. In 1984 he became the managing director at Mosfilm.
Karen Shakhnazarov films won more than 50 international and national prizes and awards; two of his films were in the program of Cannes Film Festival, two were the candidates for the Oscar nomination, they represented USSR and Russia at many other International Film Festivals.
In 1987 he became the artistic director of the creative association "Start" at Mosfilm. In 1990 it turned into the Courier studio. Since 1991 he is the artistic director of this studio. Since April 20, 1998, he is the Director General and Board Chairman of Mosfilm company.
Board member of the Union of Cinematographers
Member of the panel of the Ministry of Culture of the Russian Federation;
Board member of the National Academy of Motion Pictures, Arts and Sciences of Russia
Member of the European Film Academy
Member of the Expert Council of the national film prize "Golden Eagle"
Deputy Chairman of the presidential council for culture and art
Honorary member of the Russian Academy of Arts
Karen Shakhnazarov is one of the leading masters of the Russian cinema. A heightened sense of modernity, an ability to highlight the most important details of time, to entertain the audience and at the same time to make it think and empathize – these are the key features of his films. They are well-known both to Russian and foreign film viewers. Also, they are the winners of prestigious awards at film showcases and festivals.